An article from the Guardian to use as compariosn with the passage Explorers or Boys Messing About from the Edexcel Anthology for IGCSE. The anthology is linked here:

'Just terrifying': Vendée Globe sailor rescued after yacht breaks in half
Frenchman Kevin Escoffier dramatically rescued from life raft by rival hours after abandoning ship in round-the-world race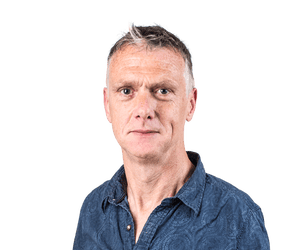 Tue 1 Dec 2020 11.52 GMTLast modified on Tue 1 Dec 2020 19.55 GMT
Shares159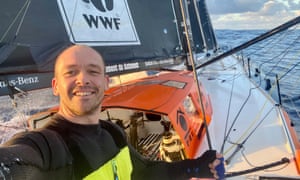 "I didn't have time to do anything," said Kevin Escoffier. I just had time to send a message to my team. I'm sinking, I'm not joking. MAYDAY."
Escoffier, 40, the French sailor who was lying in third place in the Vendée Globe solo round-the-world race, was talking after his dramatic rescue. On Monday afternoon, 840 miles south west of Cape Town, in strong winds and heavy seas, his 60ft carbon fibre boat PRB slammed into a waveat 27 knots and broke in half. PRB is one of the latest generation Imoca 60s with foils to lift it up so that it is practically flying. Escoffier abandoned ship and took to his life raft.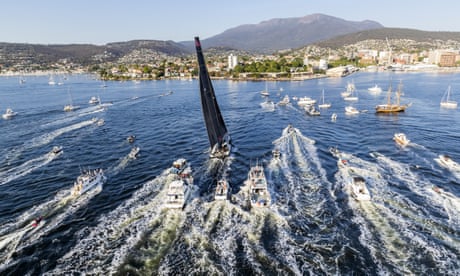 Read more
Race Direction immediately alerted Jean Le Cam, the competitor closest to PRB, who diverted his boat Yes We Cam! towards the zone. The veteran 61-year-old, who is appearing in his fifth Vendée Globe race, arrived at around 16:15 UTC and soon located Escoffier's life raft, establishing visual and voice contact.
However because of the big seas and winds gusting 35 knots Le Cam's initial attempt to recover his countryman failed. Then he lost sight of the life raft altogether. With the onset of night, and the increasing severity of the situation, a further three boats were diverted from their courses to assist, while Le Cam continued his search.
In the black of night Le Cam saw a distant flash. "The closer to the light I got, the clearer I saw it," he told the Vendée Race Committee. "It is amazing because you switch from despair to an unreal moment in an instant."
Positioning himself upwind of Escoffier's life raft, Le Cam shouted: "We are doing this now!" Then the boat was falling backwards, too fast in reverse, on to the life raft. "He was just there, two metres off the stern, and thank goodness I had prepared the red life ring that is usually in the cockpit. I threw it to him, he caught it and then he managed to pull himself in to catch the transmission bar [rudder link arm]. And that was it."
Escoffier recalled: "When I found myself on board with Jean, we hugged each other. He said to me: 'Shit you're aboard. That was tricky!' I replied: 'I have spoilt your race. You were doing so well.' He replied: 'That doesn't matter. Last time it was me who upset Vincent's race.'"
This rescue mirrors another during the 2008-09 Vendée Globe, with roles reversed. Vincent Riou, then the skipper of PRB, rescued Le Cam from his upturned Imoca which had capsized 200 miles west of Cape Horn. Le Cam was trapped inside his boat for 16 hours during which time it was not known if he was safe or not.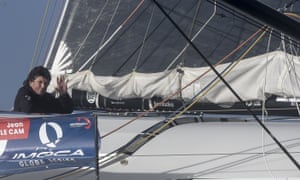 In the 1996-97 race, the British sailor Tony Bullimore was rescued by the Australian Navy after spending four days in an air pocket in his upturned boat in the Southern Ocean.
The Vendée Globe is the toughest test in sailing. The course runs from Les Sables-d'Olonne in France down the Atlantic, then clockwise around Antarctica, leaving the Cape of Good Hope, Cape Leeuwin and Cape Horn to port before returning to Les Sables-d'Olonne.
There were four British entries this year, though Alex Thomson, one of the favourites, had to abandon the race last week when his boat Hugo Boss suffered a broken rudder and is now heading for Cape Town.
Pip Hare, one of the three surviving Britons [all women], spoke via WhatsApp to the Guardian from a little further back in the fleet. "What happened to Kevin was just terrifying. Those who weren't close enough to go and aid searching for him, we were all waiting for news, hoping he would be found and OK. But the reality of doing something like this, one of the risks of any ocean sailing is if something happens you are far away from help. One of the incredible things about the Vendée Globe is because we are together, because we are racing, we have rescue resources closer at hand."
When he was asked if was frightened during his ordeal, Escoffier replied: "No. As soon as I saw Jean I was sure I would be saved."
Now the problem for the race coordinators is what to do with Escoffier. At the moment the most viable solution is that he will be transferred to a ship that is currently off the Kerguelen Islands. Then Le Cam, who will be awarded the time he has lost, can get back to the race. Le Cam is not allowed help from his new passenger, but for a few days at least he will have some company.